The American paddlefish is a survivor. For 65 million years, this gentle giant has roamed free-flowing rivers, braided channels, backwaters, and oxbow lakes of North America, using the electroreceptors on its spoon-billed snout to search for tiny microanimals, known as zooplankton, which comprise the entirety of its diet. One hundred years ago, however, the lengthy reign of the paddlefish nearly came to an end.
When European-American settlers flocked to Minnesota, Wisconsin, and other Midwestern states in the late 1800s, they built dams to power sawmills, and then hunted the abundantly plentiful paddlefish and sturgeon nearly to extinction. Now, many communities are tearing down dams and watching these ancient fish return.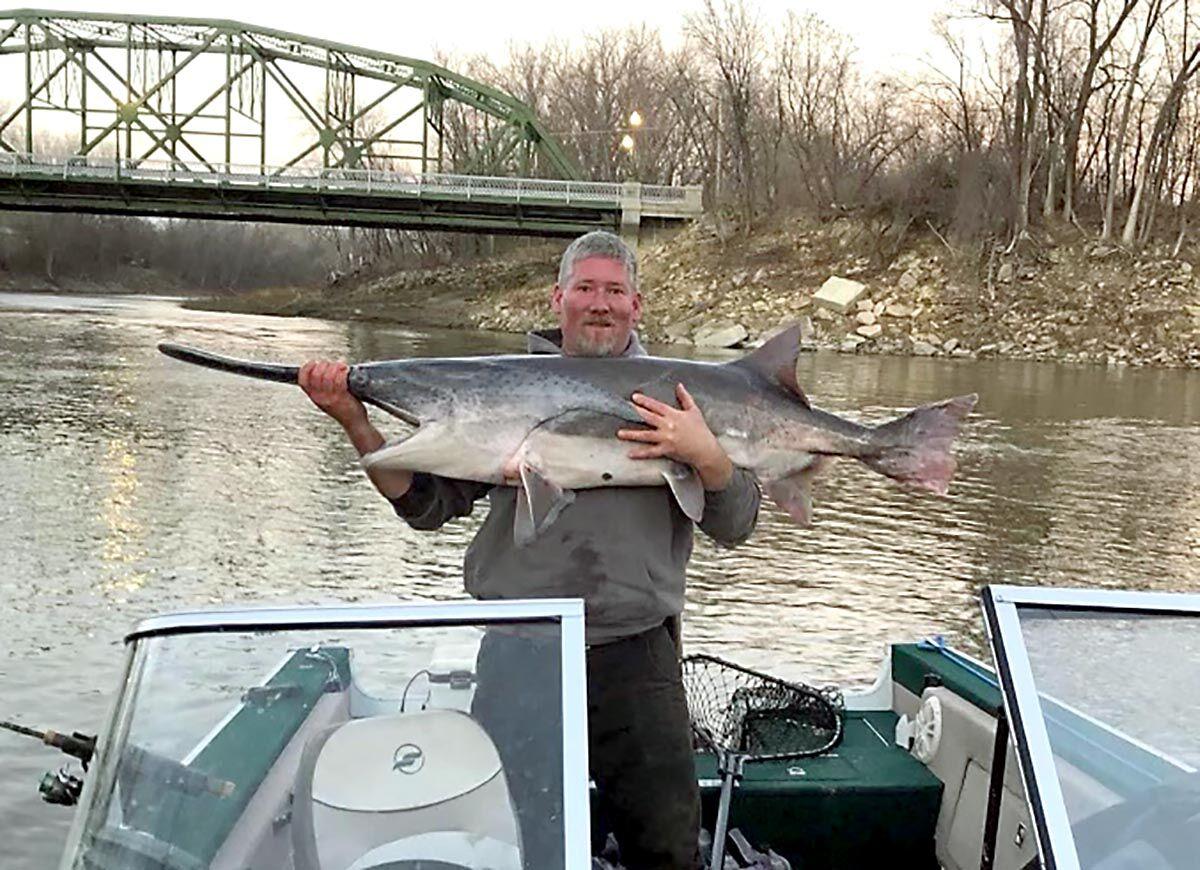 Granite Falls, in western Minnesota, perfectly illustrates the benefits of dam removal. Paddlefish had been absent from this stretch of the Minnesota River for more than 100 years, but quickly returned less than one year after the Minnesota Department of Natural Resources (DNR) removed an outdated dam in 2013. A decade later, sauger, sturgeon, bowfish, blue suckers and giant catfish have also returned and common game fish such as walleye and northern pike are more plentiful as well.
The Minnesota DNR has removed more than 50 dams statewide during the past thirty years and has found that an average of 73% of the lost species return to these rivers once the dams are gone. Despite the obvious ecological benefits, however, dam removal isn't always an easy decision.
In River Falls, Wisconsin, the city has spent more than a decade debating whether to remove two dams on the Kinnikinnick River. The dams disrupt fish migration, create artificial lakes along the riverway, and cause water temperatures to rise by more than 4°F, which is enough to prevent trout from successfully reproducing. However, removing one or both dams could send 100 years' of accumulated sediment downstream, which would cause a major impact as well. In 2018, city leaders finally voted to remove the Powell Dam by 2026 but decided to keep the second dam in use until 2040.
This fall, the U.S. Army Corps of Engineers will begin a disposition study to examine the futures of the Lower St. Anthony Falls Lock and Dam and Lock and Dam No. 1 (aka the Ford Dam) on the Mississippi River in Minneapolis-St. Paul. Both dams are candidates for removal.
St. Anthony Falls is named for the historic waterfall (the only natural falls on the Mississippi River!) that gave rise to downtown Minneapolis. Settlers first dammed the upper falls in 1848 and then built a second dam below the falls in 1897 to generate hydroelectric power. The Ford Dam in St. Paul was built in 1917. In later years, the St. Anthony Falls and Ford Dams were both rebuilt to include lock and dam structures for commercial navigation.
The Upper St. Anthony Falls Lock and Dam is needed to manage the river's upstream water levels, provide reliable drinking water to one million Twin Cities residents, block the upstream spread of invasive carp, and prevent the collapse of St. Anthony Falls itself. The Lower St. Anthony Falls Dam and Ford Dam are less essential, however, and could possibly be removed.
Removing one or both of these dams would expose more shoreline and islands along the river and would also create a more dynamic system with fast and slow flows and changing water depths. It would reconnect 39 miles of riverway and create habitat for freshwater mussels, as well as paddlefish and other aquatic species. However, dam removal would also dramatically change the character of the urban riverway and would require major financial investment.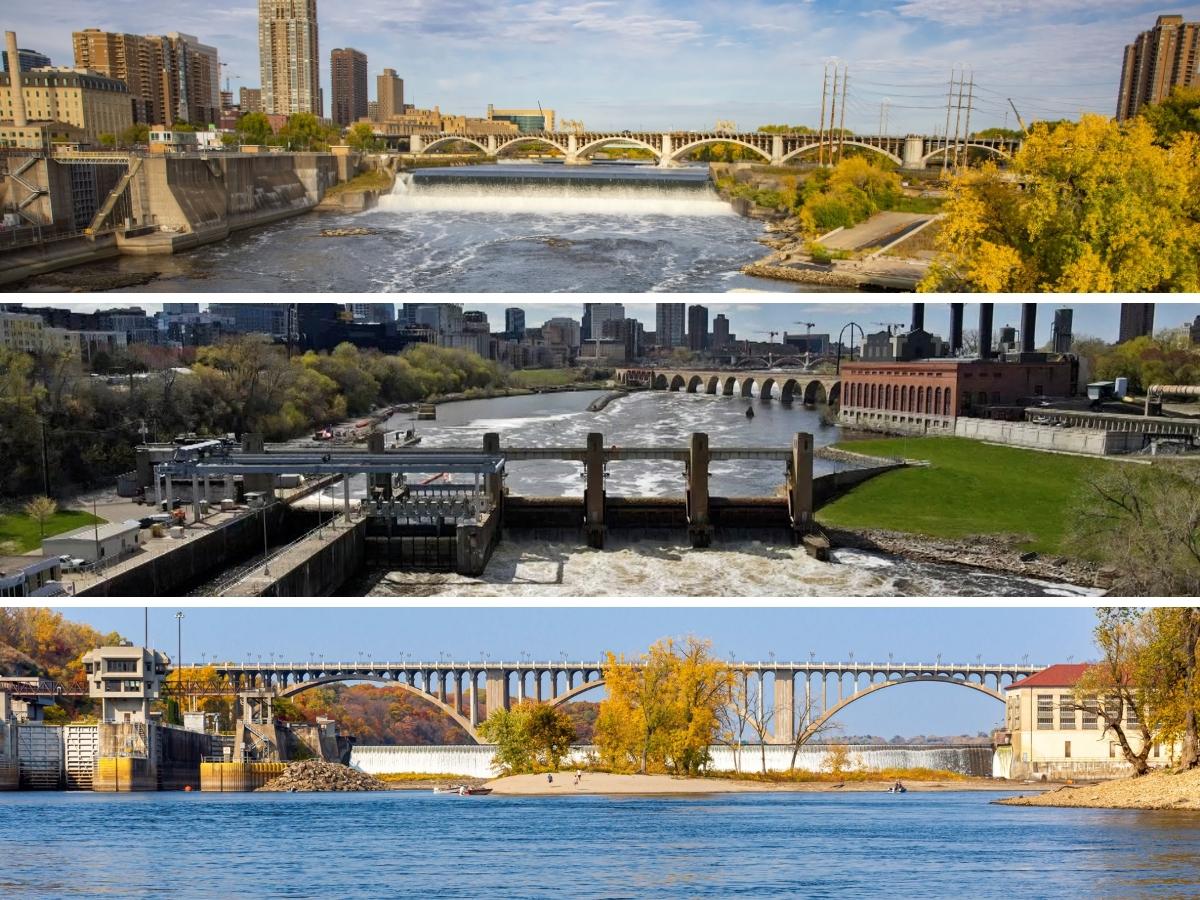 This past summer, Friends of the Mississippi River (FMR) worked with National Park Service, the National Parks Conservation Association, Macalester College, American Rivers, and the St. Paul Public Library to engage the public in conversation about the future of the metro Mississippi. During community conversations with more than 800 people, FMR staff say that there was no clear consensus on whether to keep or remove the dams. FMR also has not taken a position on the issue. "The response we heard most often is that people want the river to be healthy and clean."
To learn more about possible changes to the Lower St. Anthony Falls and Ford Dams and see rendered images of the river with and without dams, go to fmr.org. The Army Corps of Engineers will likely release a draft study for public comment in late 2024.