If you point your car north and begin driving, past Duluth, past the waterfalls that pour into Lake Superior like chocolate milk, and past the point where the pavement ends and the cell signal fades to nothing, you'll eventually reach somewhere or nowhere, depending on your perspective.
The Boundary Waters Canoe Area Wilderness (BWCA) encompasses more than one million acres of forest, 1175 lakes, and 1200 miles of canoe routes in northeastern Minnesota. The 1964 Wilderness Act protects the BWCA from a wide array of human assaults, including mining, development, motorized travel, large groups of visitors, and litter. As a result, these are some of the cleanest, clearest lakes in the world. Though the region is home to bears, wolves, martins, and moose, humans have also lived in and traveled through the BWCA for roughly 12,500 years and it is within the 1854 ceded territory where Anishinaabe people retain hunting, fishing, and gathering rights today.
My most recent Boundary Waters adventure began with two very full canoes, three boys, three moms, and roughly one million mosquitoes. We put in at Hog Creek and paddled 4.5 miles downstream to Perent Lake, a route that is billed as "easy and family-friendly" due to only containing one portage. In reality, the creek felt a bit like the Hotel California – you can check out, but you can never leave. Slow, flat water, endless bends and turns, and two young boys taking turns at the helm made for leisurely progress. Then, when we finally arrived at the mouth of the lake, we were surprised to find choppy waves with small white caps, which created a harrowing end to our paddling adventure.
Some highlights from our trip included fishing and swimming, exploring boulders and islands, and an amazing, multihued sunset. Though Perent Lake is clean, the water is dark like a nut brown ale due to tannins from the surrounding spruce bogs. Nevertheless, my son caught his first northern pike, and we enjoyed watching the circle of life unfold before our eyes in dozens of daily vignettes – garter snake swallowing toad; moose scapula bleaching in the sun; eagle swooping down to fish; turtle laying eggs in the sand.
Last week, the U.S. Forest Service released a draft environmental assessment that supports a proposed 20-year moratorium on mining within 352 square miles of the Rainy River watershed near the BWCA. If passed, the ban would halt the proposed Twin Metals mine near Birch Lake but not the PolyMet mine near Babbitt and Hoyt Lakes. Members of the public have until July 28 to submit comments at go.usa.gov/xtaCw.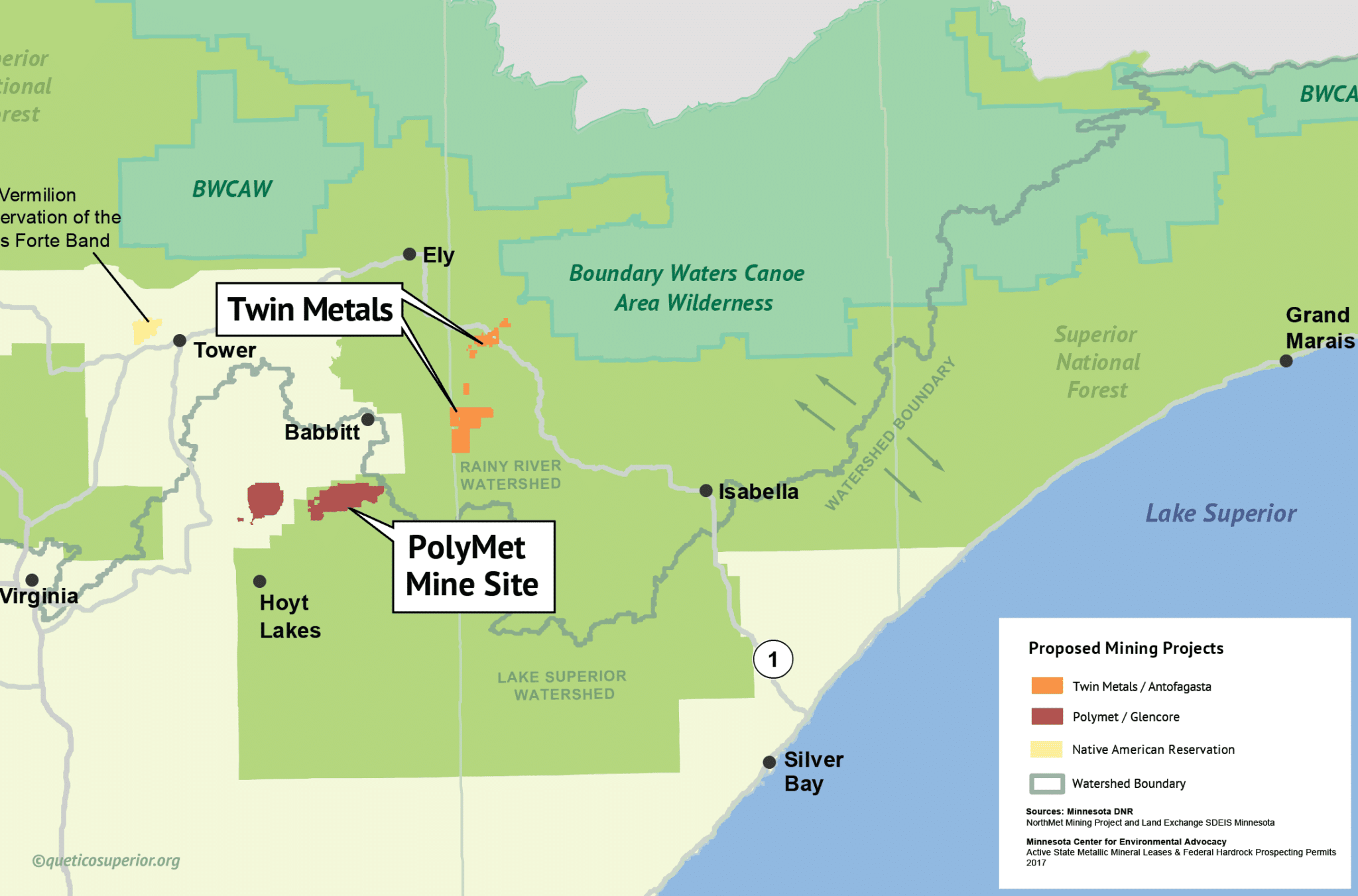 Closer to home, the St. Croix River watershed actually contains numerous opportunities for "wilderness-lite" experiences similar to what you might find in the Boundary Waters. Much like in the BWCA, cell service is limited to non-existent within the Riverway, and there are many stretches on the upper river where you can paddle five to ten miles without seeing roads, houses, or other boats. Like in the BWCA, campsites along the St. Croix River are primitive and available on a first come, first serve basis. Below Highway 8, a free permit is required to camp: www.nps.gov/sacn/planyourvisit.  
To learn more about and plan a trip to the Boundary Waters Canoe Area Wilderness, visit www.fs.usda.gov/visit/destination/boundary-waters-canoe-area-wilderness. The Forest Service issues a limited number of daily permits for each of the 86 entry points and most trips to the BWCA require a fair amount of planning, plus the purchase or rental of equipment including canoes, map and compass, lightweight tents, hammocks, sleeping bags, bug nets, water filters, ropes, and fishing gear. Most importantly, don't forget to pack grit, determination, and a positive mental attitude!